Florentine Ceramics
Plates, jars, pots and all ceramics you can find at The Art Gallery are hand decorated following a tradition whose origins date back to the Middle Ages. Refined production of tin-glazed earthenwares was concentrated in central Italy from the later thirteenth century, especially in Florence, and the art of ceramics was at the height of its glory during the Renaissance.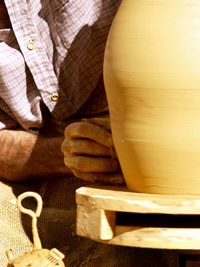 Our craftsmen master this ancient art of giving shape to objects as well as of enlivening them with motives and colors equalling those found in centuries-old ceramics: leaves and flowers, Raffaellesca-figures...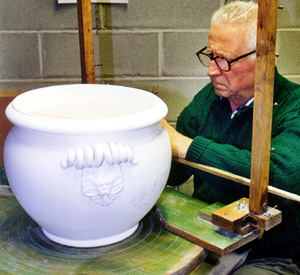 We are also among the few factories still capable of producing sgraffito-decorated ceramics, in which the coloured surface is scratched to create a design from the revealed white body of the ware (Blue and Red decorated items are available in our Shop).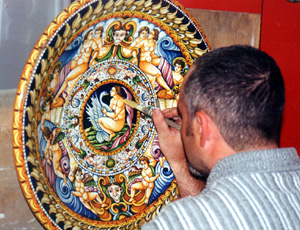 Each object is unique and completely hand painted: The Art Gallery's ceramics are a perfect choice for a distinctive gift ... or for bringing in your home a piece of Italian art!